Glamping
An
experience

certainly different than usual,

but that will leave a mark.

If you are a lover of outdoor life but do not want to give up comfort and contact with nature, our glamping tents will fulfil your every desire
Glamping: it is the elegant and innovative way to take a holiday without abandoning the comforts of a fully equipped accommodation. We have prepared for our guests the 'easy safari' tent, suitable for two people, with wooden structure, canvas parts, and a partially covered terrace, with electric mini fridge, barbeque, outdoor coffee table and two chairs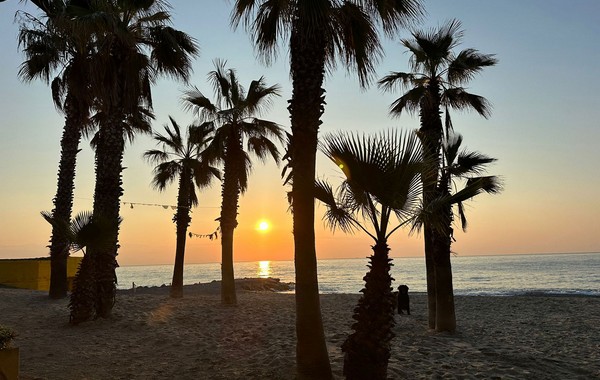 The tent:
Room for two people, with a bedside table, shelves for clothes and electricity.
Bed linen and towels are included.
Water and hot showers available in the camping toilets.
Free wi-fi.
Services:
Prices include 2 deck chairs and 1 umbrella for a pitch and a studio.
Final cleaning € 35.00.
Deposit on the studio € 100.00.
Exit by 10am, delivery of keys from 4pm.
Studios, bungalows and villas are not booked for minors.
Dogs allowed at the campsite and in the studios (not on the beach).

Dogs € 2 (€ 3 for mid / high and high season)
Camping children: 0-3 years free | 3-6 years € 4.00 low season / € 6.00 high season
Parking € 7 low season, € 8 mid and mid + season, € 9 mid / high and high season
Private toilets for camping 12,oo per day
TOURIST TAX
With resolution of the City Council n. 25 of 21.03.2018 the tourist tax was established and the relative regulation approved. The tariffs to be applied were adopted with resolution of the City Council n. 35 of 24.01.2019.
For the year 2020 the tax will be applied from 01/04/2021 to 31/10/2021.
Outdoor accommodation facilities: campsites, holiday parks, tourist villages
Rate €/day per person €0.50 The tax is determined per person and per number of nights, up to a maximum of 5 nights.
The tourist tax is exempt for children up to 12 years
For apartments euro 1,oo per day for the first 5 days